Last Updated on October 19, 2023 by Exotic Irfan
Ajman Taxi App Download: An Android and iOS app called Route, developed by the Ajman Public Transportation Authority (APTA), was launched on Sunday this week to provide passengers with quick and safe taxi booking services in the northern emirate with one simple click on the app.
Passengers' satisfaction is the aim of the APTA's new initiative. Riders are encouraged to download the Ajman taxi booking online app on their smartphones so that they can book the vehicle of their choice.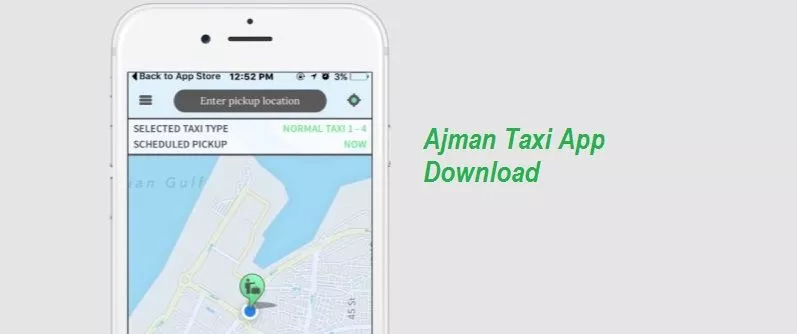 This article is all about how to download the Ajman taxi app, and we are also going to provide you with the downloading link for Android smartphones, iPhones, Windows, and MacBooks. So, stay here and read the complete article in detail.
What is Ajman Taxi App?

The Ajman Taxi App is a mobile application that allows customers to book and pay for taxi rides in the Ajman region of the United Arab Emirates. The app puts customers in touch with local taxi companies and drivers, making it easy for them to request rides and pay for them.
Omar bin Omair, who is the Director General of APTA, stressed how important it is to use technology as much as possible to give the public the most comfort and safety. It provides passengers with the most convenient mode of transportation and provides the complete information route, he said.
The APTA's Executive Director of the Operations Sector, Omar Lootah, said limousines are among the passengers the vehicle may select from. People of determination have their own category at the facility, he explained.
Android and iOS versions of the app are available, he said. The Ajman Route app, which offers multiple payment options, has many advantages, according to Lootah.
The APTA has created a new application that allows passengers to book vehicles using their cell phones in order to bring comfort and ease to residents. This app provides you with complete information about Ajman taxi number, Ajman taxi phone number, taxi Ajman number, Ajman taxi company, Ajman taxi contact number, and Ajman to Dubai taxi fare.
Features:
Here are some features of this app:
Registering and logging in is easy.
There are many different types of cars available, including luxury limousines and extra-space vehicles.
Connect with the nearest drivers to get cabs quickly and efficiently.
User-friendly interface.
Keeping track of booking history and documenting transactions
The fares between a certain pickup point and a certain destination are calculated in real time.
The ability to track trips in real-time.
It is also known as the Ajman taxi booking app.
Service that schedules rides.
Updates and reminders are sent in a timely manner.
A variety of payment options are available for secure payments.
The service experience can be rated, and feedback can be provided.
Telephone and email support are available on the official website.
Get complete information about platinum taxi Ajman.
Specifications of Ajman Taxi App:
| | |
| --- | --- |
| App Name | Ajman Taxi App |
| Version | 2.3 |
| Operating system | Android, iOS, Windows 7, 8, 8.1, 10, PC & MacBook |
| Rating | 4.6 stars |
| Downloads | 5 Million+ |
| Category | Travel |
| App Size | 7.6 MB |
| Developer | Government of Saudi Arabia |
| Rated | 3+ |
How to Download Ajman Taxi App?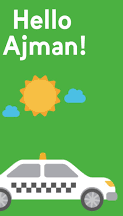 An application for taxi users in the Emirate of Ajman has been launched by the Ajman Public Transport Corporation. Taxis can now be ordered from anywhere in Ajman; choose the service you need, and information about the trip and the driver will be sent to you automatically.
Rent a taxi with Ajman Taxi in a few taps, and you can also rate your journey to let us know how you feel about the service. There is only one Ajman taxi in the United Arab Emirates that covers all of Ajman.
FAQs
Q. How do I report a taxi driver in Ajman?
Ans. Simply call 600599997 and get your taxi.
Conclusion
So, guys, here in this article, I have told you everything about how to download the Ajman taxi app. If you still have any questions, you can directly contact us through our WhatsApp service. You can also contact us by leaving comments in the comment section. If you think this article will help other people as well, then I will also share it with your friends and family.