Last Updated on October 18, 2023 by Exotic Irfan
Mobile Back Cover Printing Online: Hi friends, Every person likes mobile covers, and every person wants the best and cheapest mobile covers. And if we're going to give our own design to our own smartphone cover according to our choice, then how is this possible?
In this article, we will discuss internet technology, which is so prevalent nowadays. And with the help of this technology, we can print mobile back cover photo print online and design our own smartphone's back cover.
As we all know, the mobile back cover printing machine price and features of smartphones are increasing daily. Also, the smartphone gadget rate is rising. So, if we charge a significant price to buy the smartphone, we can also charge a few dollars to design our back cover.
Because of this, if we worry about price satisfaction, then we do not worry about product satisfaction. So, friends, don't waste any more time. Let's understand how we mobile back cover print design.
What is Mobile Back Cover Printing Online?
When we design our photo, frame, t-shirt, or cover on mobile, that is known as mobile back cover printing online. Basically, on the internet, there are two types of mobile protection available.
How we create the Mobile back cover printing online | Free One Mobile Cover
Fixed Print Mobile Cover
Those mobile covers with fixed print designs are readily available on Flipkart, Amazon, Snapdeal, etc. We do not change the configuration of these covers, known as "fixed print mobile covers."
Custom Print Mobile Cover
Those smartphone back covers that we design are called mobile covers or custom-printed mobile covers.
How I found Mobile Back Cover Printing Online? 
When I searched for a back cover on the internet for my mobile, I found a website. And with this website, I create back covers for smartphones. The name of this website is Print Land, and this technology is known as Internet Printing Technology.
About Printland: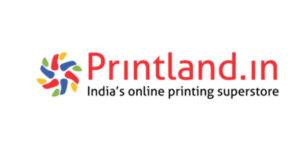 Printland is an online printing website that provides printing services for various products like laptop covers, mobile covers, T-shirts, pen drives, school bags, combos, etc.

But in this article, we only talk about its mobile cover printing features. With the help of Print Land, we can give the design to all types of Smartphones:
Xiaomi smartphone covers
Apple phone back covers
Samsung smartphone back covers
Oneplus mobile phone covers
Oppo and Vivo phone covers
Motorola phone covers
Realme Phone mobile covers
One of the best parts of the Printland website is the same price for designing the mobile cover.
How do we create Mobile Back Cover Printing Online?
First, you go to Printland or open it, and here we see lots of brands like Vivo, Oppo, Apple, etc.
Now Select your mobile brand, and after that, you will see all the mobile brands. Then select your phone's name.
After selecting the model of your phone, you choose the back cover from which you can give your design and buy it.
After that, we saw a cover customization dashboard where we could edit the image and text and add the text to your design.
When you have your design, click on Order Now and add it to your cart.
After clicking Add to Cart, your mobile back cover printing is done.
Before creating an account for the printland site, you must have a valid Gmail address, and when you put this Gmail ID on the creation of an account, you get a mail from printland and a coupon code as well.

After placing this coupon code on your cart option, you made the payment, paid the delivery charges, and gave your home address.
So friends, in this article, I told you how we create Mobile back cover printing online or one mobile cover for free without giving any cost.
But if you have any problems or have any queries, then put your question in the comment section. We will reply as soon as possible. Share this article with your friends and family, and follow us on your social networks like facebook. Thank you, guys.