Last Updated on November 18, 2023 by Exotic Irfan
Send free SMS online: Hi friends! Today is the world of the internet, and every person is using it. And if you want to know how to send free sms online to mobile, then you have come to the right article.
Because here in this article, I will tell you how we send free SMS online. You know, friends, you will send all these SMS for free, and your balance will not get cut. With the help of this trick, you will send SMS to all the states of India.
You will be able to send SMS online not only in India but also all over the world. I know that there are lots of social networks that are used to send messages instantly, like WhatsApp, Facebook, Twitter, etc.
But all these social networking sites do not send SMS directly to your mobile phone's SIM. So, here, you require that type of app that sends free SMS. If you are a Jio user, then don't read this because it is not for you because you already have the Jio4G Voice app.
Or you can send messages directly to anyone within a few seconds. But if you are not a Jio user, then read this article, and with the help of this article, you can send an SMS online. So, friends, don't waste any more time. Let's get started.
​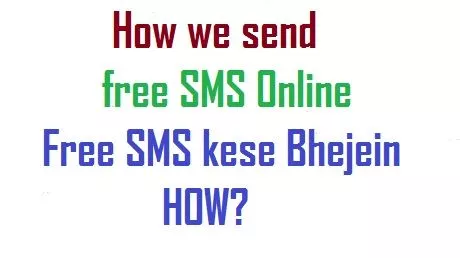 send free sms online without registration
Tips for How we send free SMS online:
There are lots of websites available on the Internet, but I will tell you about the type of site that is so popular. These sites work correctly, and with their help, you can easily send SMS online.
Step 1: First of all, you can open the Fast2SMS site. If you want to go to this site, click here
After that, click on the "register now" option, and after that, fill in all your details and register yourself.
With the help of this, you can send free SMS online.
Step 2: If you want to open this on your mobile phone, then go to the Google Play store and search for the Way2SMS app. After that, install the Way2SMS app and open it.
After that, register yourself on that app, and with the help of this, you can send free SMS online.
It is India's No. 1 SMS platform all over India and in mobile applications. If you are using any SIM, then you do not need to be afraid because this application will give you free SMS without cost. You need to use your mobile internet.
Conclusion:
In this article, I tell you how we send free SMS online, and if you have any queries about this, then put your question in the comment section.
I will reply to your comment as soon as possible, and thanks for reading this article. If you know of any good message-sending apps, then please let me know in the comment section. Also, share this with your friends and family. You must follow us on your social networks.