Last Updated on November 16, 2023 by Exotic Irfan
Vivo v9 Specification and Review
Hi Friends, Apple's iPhone X design is very similar to the Vivo V9 smartphone. Before the launch of the Vivo v9 back door, people had different ideas about price, camera, design, and display. But now the Vivo V9 Full HD Plus display smartphone has come onto the market. Today we will discuss the Vivo V9 killer phone's specifications and review, as well as whether it is superior to other phones.
Every time Vivo's smartphones come in trending from their cameras, but this time, the Vivo V9 comes into its own with its design, display, and camera. I will tell you, every time Vivo and Oppo copied the Apple iPhone's design and specifications, and this time, they copied the iPhone X's complete design and made Vivo v9 ราคา ปัจจุบัน 2565.
But according to the customers and the market, they just like this. Because they are getting that type of smartphone that looks like a premium smartphone, they don't have to pay lots of money to buy a premium smartphone like an iPhone.
In this article, we are not talking about Vivo's disadvantages. We will talk about Vivo V9 specifications and prices in detail. We will also give an honest review of this smartphone. And is it a good or bad smartphone, according to its specifications, and is it a value-for-money smartphone?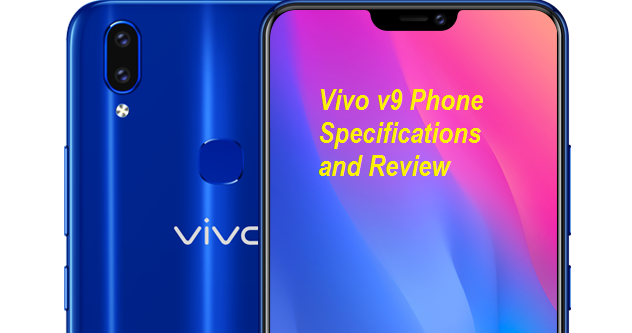 Vivo V9 Specification:
Before giving our review, we just talked about its specifications and its price. Because it is not possible that every man's thinking is the same, here we will talk about this killer phone's specifications in detail. After that, we will compare this phone with the other best smartphones.
Also Read: Oppo Vs Vivo Which is Better, good? Phone Comparison
Display:
One of the best features of this smartphone is its display, and as a result of this, it is trending in 2018. Vivo v9 display size is 6.3-inch Full HD+ with Gorilla 3.0 protection. The screen of this smartphone is a full-screen display, which is similar to the iPhone X, a multi-tasking phone. It has a 1080×2280 pixel screen resolution, which produces the best quality video and gives us a 2.5D touch feature.
Camera:
Vivo, all over the world, is known for its cameras, and this smartphone has a 16-megapixel dual rear camera and a 24-megapixel front camera. It also has various screen modes, which are given below:
Ultra HD,
PPT,
Professionals,
Slow,
Time-lapse photography,
Camera filter,
Live, AI Bokeh,
AI HDR,
AI Focus beauty,
panorama,
4K Video, Plam Capture, AR Stickers, etc.
Processor & OS:
In this smartphone, Vivo does not think about its design; it only gives a big processor. Here, the Vivo v9 processor has a Snapdragon 626 processor and Android Oreo OS. This processor is not so good, but this processor is so good compared to the Redmi Note 4 and various other phones.
RAM & Storage:
This smartphone has Vivo v9 4GB, 64GB of RAM, 64GB of internal storage, and SD Card Support, which we can increase up to 256 GB.
Battery & Price:
It supports a 3260mAh non-removable battery, and if we talk about its price, the Vivo v9 Pro 6 128 price in the market is Rs. 18,990, and it is easily available. The Vivo v9 battery model number is B-D9.
These are all the Vivo V9's primary specifications. It also has a highly responsive fingerprint lock/unlock system and a phone sensor. This phone also supports OTG, USB, and all other important features.
Also Read: 1mb Football Games – Download Latest version of Football game Apk
Vivo V9 Product Value and Comparison:
The specifications and price of this smartphone are good, and it is the best smartphone, but the price is not so good.
It has a Full HD Plus display, which is best for both video and gaming. It also has a full-screen display, which consists of 2.5D touch and Gorilla Glass protection. And if we talk about its price, it is not so good. When we talk about the value of the screen, the price is not much higher.
We do not talk about its camera because it is perfect and also has a front and rear camera, both of which give the best quality photo capture. And its back camera beats the Redmi Note 5's back camera. That is why its camera is perfect.
Vivo V9 Killer Phone Review:
If we talk about the Vivo V9 Killer Phone Review, it is not a 100% perfect smartphone because of its price, but it also supports other good features. Share this article on your social networks. Thanks for reading this and also visiting our website daily.