Last Updated on October 10, 2023 by Exotic Irfan
Apps like Klover and Dave: It's no surprise that in a world where smartphones are so integrated into our daily lives, handling our money is now as simple as tapping a few buttons. Here come Klover and Dave, the dynamic duo of money management apps that are changing the world.
These apps took the financial world by storm due to their slick designs, simple interfaces, and numerous strong functions. Whether you're an experienced money manager or just starting out, Klover and Dave can help you get your spending under control.
They'll be there for you every step of the way as you embark on the exciting journey of financial management, from keeping track of spending to saving for that dream vacation. Prepare for an exciting journey as we enter the world of Klover and Dave, where your financial freedom is just a download away.
Best Apps like Klover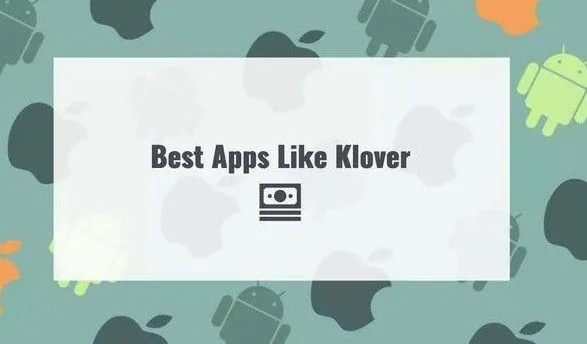 Klover is a well-known app in this space because of the variety of tools it provides for users to improve their financial organization. You're in luck, though, if you're trying to find options other than Klover.
Countless additional apps focus on specific areas of personal finance, giving users a wide range of options to best meet their specific requirements and tastes. This post will discuss various alternative money management applications to Klover that may be more suitable for your needs.
Similar to Klover Apps:
Mint
PocketGuard
Personal Capital
YNAB (You Need a Budget)
Wally
Goodbudget
Acorns
Simplifi by Quicken
Spendee
Mvelopes
Best Apps like Dave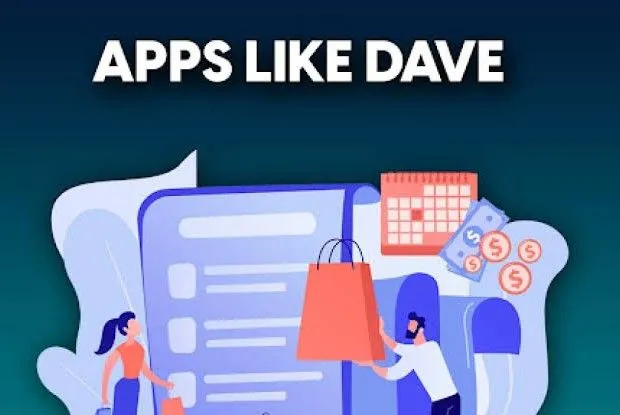 With the development of modern technological advancements, budgeting has become easy. Dave is one app that has become well-known in this field. There are, however, an array of alternative apps that perform similar tasks. The following are some well-known options for Dave to consider:
A few examples of budgeting apps include:
Mint
Personal Capital
PocketGuard
YNAB (You Need a Budget)
Albert
Apps similar to Klover and Dave
Thanks to technological advancements, we now have access to numerous mobile apps that aim to make managing our money easier. While Klover and Dave have gained popularity because of their novel characteristics, there are many other apps that can help you get your finances in order. Let's investigate some interesting replacements.
1) Chime
Chime is a free mobile banking service that gives its customers access to checking, savings, and more. Chime helps you keep track of your money by allowing you to make early direct deposits and receive real-time transaction alerts. They also have a function called "Save When I Get Paid" that will put money from each paycheck into your savings account.
2) Earnin
Earnin is an innovative tool for managing money that gives you access to your income early. You can access some of your paychecks right away by connecting the app to your bank account and your place of employment. Users of Earnin are encouraged to "pay what you think is fair" by providing an optional tip.
3) Albert
Budgeting app features and real-world financial guidance are brought together in Albert. Albert tailors his analysis of your income, expenditures, and financial goals to give you specific advice. To help you weather any financial storms that may come your way, it provides automatic savings tools, bill-establishing services, and a cash advance option.
4) Qapital
Qapital is an innovative savings platform that makes use of ideas from the field of behavioral psychology. You can use this app to establish savings targets and rules that will initiate savings whenever certain targets are satisfied.
To save money, you can automate some behaviors, such as rounding up your purchases to the nearest dollar. Qapital is a great tool for reaching your financial goals thanks to its user-friendly interface and adaptable savings tactics.
5) Moneylion
MoneyLion is a one-stop shop for managing your personal finances, including features like banking, investing, and credit-building all in one convenient place. Credit monitoring, personalized financial guidance, and incentive programs are all available at no cost. With MoneyLion's "Instacash" option, you can get a cash advance of up to $250 with no interest charged.
6) Varo Money
Varo Money is a mobile app that integrates banking functions with budgeting and other personal finance management features. It includes automatic savings, early direct deposit, and fee-free checking and savings accounts. Additionally, Varo Money gives you unique insights into your spending patterns and financial objectives, so you can make smarter choices with your money.
FAQs
Q: Can you provide some examples of apps like Dave and Klover?
Ans: Some popular alternatives to Dave and Klover include Earnin, MoneyLion, Branch, Even, and Albert.
Q: Are apps like Dave and Klover free to use?
Ans: While many of these apps have free versions, some may offer premium subscriptions with additional features or charge fees for certain services, such as expedited cash advances or access to higher loan amounts.
Q: How do other apps like klover and Dave ensure the security of user data?
Ans: Apps in this category typically employ encryption protocols to protect user data and often adhere to strict security measures. It's essential to review an app's privacy policy and terms of service to understand how they handle and secure user information.
Q: What features do apps like Dave and Klover offer?
Ans: These apps commonly offer features such as automated budgeting, expense categorization, notifications for low balances, financial goal setting, cash advance options, and the ability to link multiple bank accounts.
Conclusion
Although Klover and Dave have gained popularity due to their distinct features, these other applications serve a similar purpose and provide users with more control over their financial futures. The correct app can make all the difference in the world when it comes to reaching your financial objectives, whether they be saving more money, sticking to a budget, or getting paid early. Take charge of your financial future by investigating these choices and settling on the one that best fits your needs. Successful people are those who practice good money management and make good use of the resources at their disposal.